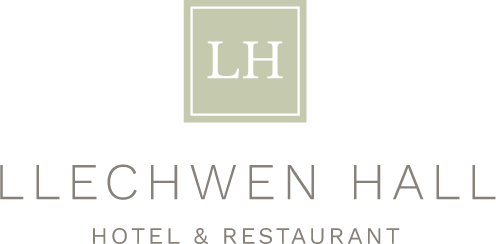 Guest Reviews at Llechwen Hall
The most important opinion of all... yours!
Our aim at Llechwen Hall is to give the warmest welcome possible and create a comforting home from home for each and every guest no matter the reason for visiting us. So to make sure we're delivering on our aims we check each and every guest review we can find and we are very grateful to receive feedback on your experiences at the hotel. Below you will find a small selection of guest reviews that have made us smile over the recent years. For the most recent reviews of the hotel we recommend you visit our listing on the
TripAdvisor
website.
View The TripAdvisor Website
A good place to stay...
"Lovely and warm on a cold weekend. Staff very friendly and accommodating . Welsh staff, which was lovely. A great location, good restaurant. Very clean. A good place to stay."
March 2018
The perfect location...
"We stayed here en route to the Breacon Beacons and it was the perfect location! Food at the hotel was amazing - have already recommended it to all our friends."
February 2018
Staff can't do enough for you...
"The place was lovely set up on the mountain the food was beautiful really nice so was the full Welsh breakfast staff can't do enough for you downstairs decorated very nice. "
February 2018
Well done all...
"We celebrated my parentís Golden wedding at Llechwen Hall Hotel on 30.12.17. What a wonderful time we had. It was faultless! The food was superb, the service was excellent and the venue stunning. The lunchtime meal was in the marquee which had views over the countryside and was as warm as toast. It was equally nice to see young staff doing a great job to provide brilliant service. Well done all."
January 2018
Would highly recommend...
"Beautiful location. My daughter got married here on 28/12/17. Rooms are luxurious, staff are friendly and very helpful. Breakfast was lovely. Wedding co-ordination was always on hand to make sure everything went smoothly. Thoroughly pleasant experience. Would highly recommend Llechwen Hall."
December 2017
Perfect from start to finish...
"We got married at Llechwen Hall Hotel on Monday 25th September and it certainly did not disappoint. We couldnít have wished for a better, friendly and professional service. Our day was perfect from start to finish. Iím quite pedantic when it comes to certain things, e.g decoration etc, and I can honestly say the staff exceeded all expectations. The quality of food was outstanding and hotel rooms were beautiful and spotlessly clean. The Orangery, where we got married, was perfect with beautiful views overlooking the lawn and valleys and the new Marquee excelled.†Thank you for making our day so perfect."
October 2017
Delicious food...
"Spent a lovely few hours sat in the conservatory enjoying the afternoon tea as a birthday celebration for my Nan. No issues at all asking to switch one of the sandwich fillings (pre-ordered this at booking) and we were looked after by very attentive staff. Beautiful views and delicious food - Highly recommend!"
September 2017
Nothing was too much trouble...
"Wonderful early evening meal. Very reasonably priced and high-quality food. Staff were really nice and helpful - nothing was too much trouble. It was our first night out as a couple in forever and the hotel was really accommodating, even though they had a wedding on too."
August 2017
I could live here...
"We stayed in this hotel for one night, and were sorry that we couldn't stay longer. When we walked in the room, my wife said: "Oh, I could live here!" We'd had a trip with several difficulties, but the hotel was easy to find, and we loved the hilltop location. And then entering the room, we found the biggest hotel bed (four poster) we've ever slept in, in a very large room, and with a spacious bathroom. The room not only had a very large bed, but also a large sofa, which was very comfortable. Our room was in an old coach house, converted into rooms. Both the main house and the coach house are reminiscent of a more elegant age, both inside and out. Some would call the interior dated, but we thought it was really quite romantic. The bed is probably the most comfortable of all the hotel beds we've ever used, and we loved the serenity and peace of the hotel and its surroundings. We had wondered if the fact that it's a wedding party venue would cause problems and noise, but apart from a child shouting in the corridor just after midnight we had no trouble at all, and had a very good sleep. It was great to be able to stay in such a place and take our dog as well, so we will be really happy to return some day - and hopefully for more than one night. We should add that staff were very friendly and helpful. All in all, this hotel comes highly recommended!"
July 2017