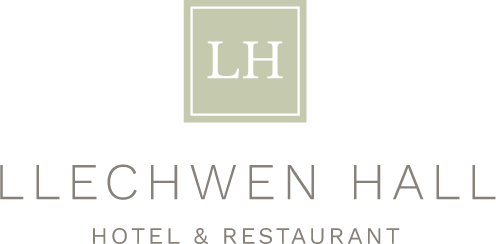 Dining at Llechwen Hall
Sumptuous modern cuisine, specially prepared by our Head Chef and award winning team.
When dining at Llechwen Hall we want to make your evening into an enjoyable experience that will leave you wondering why you had never dined with us before. The delicate candle lit Oak-Beamed Orangery provides a serene setting for a romantic dinner. The relaxing atmosphere of this elegant, orangery with its glass ceiling and walls is accompanied by our sumptuous traditional food with superb presentation.
Our
restaurant menu
uses the freshest local ingredients wherever possible to offer you an extensive menu that has something for everyone.
Book Online
Our restuarant is currently taking reservations from the 1st of August 2021. Please click on the link below to book your table.
Open Monday to Sunday - 6pm to 9pm
Our Restaurant Menu
Dinner from our Restaurant Menu is available Thursday to Sunday from 6pm until 9pm.
Dietary Requirements
If you have any special dietary requirements please contact us in advance and we'd be happy to accommodate you.
read more
Our Children's Menu
Our Children's Menu is suitable for children aged between 3 and 12 years.