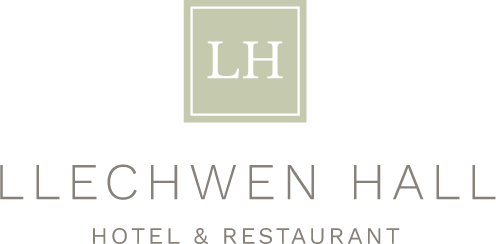 Make a date with us. For the very best rates and packages, always book your stay direct!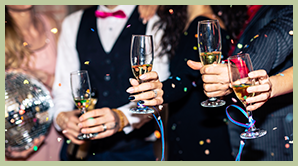 Overnight Xmas Party Packages - from only £70 per person!
Don't rush home like Cindererlla just because the party's over! What better place to retreat to after a great night on the dancefloor than a luxurious bedroom just next door. Our Overnight Party Packages start at just £70 per person and include Party Night tickets!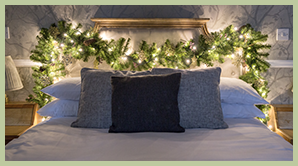 Festive Bed & Breakfast - from only £45 per person!
The perfect escape from the hectic Christmas rush. There's nothing much better than a winter break in the Welsh countryside. Whether you're planning something special, or booking last minute, indulge in a little luxury and enjoy everything Llechwen Hall has to offer this festive season.
What our guests have to say...